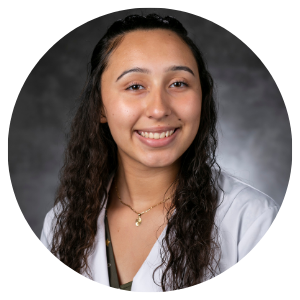 If you are considering applying for the program, do it. There are so many opportunities that come from the OpTech program at Duke. It is challenging, but the rewards and benefits are substantial. It is only a year, and after that you can work right away, that's amazing. It is also very rewarding to follow the progress on the patient's treatment and to see their vision improve and to know you are making a difference.  
- Judith Ramirez, COT, Class of 2020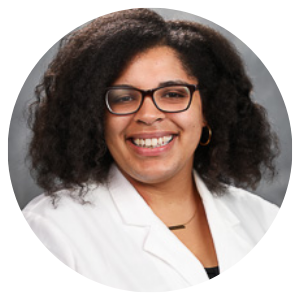 I have always had a desire to serve my community, and with my family history of visual impairment, I thought that the field of ophthalmology would be a great way for me to serve members in my community. After graduation, I look forward to being able to work along side ophthalmologist in educating, treating, and possibly preventing vision loss and eye disease.
Before starting the program, I was working a job that I had gotten comfortable with, but  wanted to do something different. In my research, I learned about the Duke Ophthalmic Technician program, and thought that it was a perfect fit for me. I was also interested in the fact that it was an accelerated program, meaning that I had the ability to start this new career sooner, with the reputation of Duke University as a bonus. 
The program has been life-changing. I know it sound like a cliche, but it is true. The class room part, or "bootcamp", was by far the most intense thing I have ever done in my life. But now that I am in the midst of my clinical rotations, I appreciate those reading assignments and lectures. I am able to see so much pathology in the clinic, and able to get use all of the skills that I learned about in class. The rotations so far have been great as well. My mentors take the time to continue to educate me, and let me dive right in with assisting and leading exams. I am able to get a taste of what it will be like after graduation, and I cannot wait to begin this new career!
- Wendy Moore, COT, Class of 2019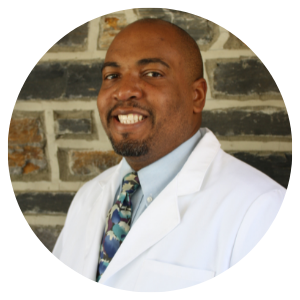 There was an immense sense of pride finishing the Duke OpTech program, finishing it well, and becoming certified afterward. I am pursuing a career that I enjoy and get to work with a variety of patients. I have been moving toward photography and am very interested in it. I showed a 14-year-old the photography of the inside her eye and she thought that was very cool. Not many people get to see that. It's interesting and I look forward to further pursuing ophthalmic photography as a next step in my career. 
- Henry Cameron, COT, Class of 2018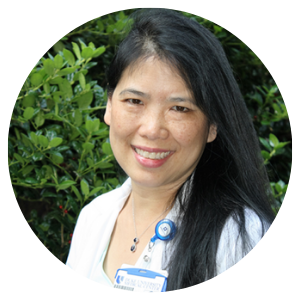 I have enjoyed my career as a certified Ophthalmic technician. The learning was part of the experience, I was glad to challenge my brain and push myself on many different levels. I still try and keep learning, there are so many fascinating aspects of the eye. Part of the job I enjoy the most are the patients. They are so grateful for your care. Especially in low vision clinics. Always spend a little time to get to know your patient even though you might feel pressure to get through an exam quickly. You will learn to be efficient and offer a quality exam. I hope you enjoy coming into work every day like I have!
- Janet Teng, COMT Class of 2017