Advances In Pediatric Retina (APR) Course
held virtually September 18-19, 2021
This course is designed for the pediatric retinal specialist, retinal specialist and pediatric ophthalmologist.
Synopsis
This course will focuses on the advances in diagnosis and management of a wide spectrum of pediatric retinal diseases. It features interactive panel discussions, with debate about different treatments and surgical approaches to these pathologies and management of complications. Case presentations will include preoperative diagnostic imaging, intraoperative videos, and avoiding, addressing and managing challenges, and complications.
Educational Objective 
The objective of this course is to educate the retina and pediatric community around the world regarding advances in management options for a range of common and challenging pediatric retinal diseases through case presentations and discussions by interactive panels of pediatric retinal surgeons and pediatric ophthalmologists. At the end of the course, attendees will have better understanding of current management options for pediatric retinal diseases.
Target Audience 
Pediatric retina specialists, retina specialists and pediatric ophthalmologists. Other members of the pediatric eye care team including optometrists, orthoptists, geneticists and genetic counselors, research coordinators, and imagers, will also find this course useful.
Topics 
Include Advances in: Retinopathy of Prematurity, Gene Therapy, Pediatric Retinal Surgery, Uveitis/Retinitis, Retinal Disease Imaging, Trauma, Non-surgical Treatments and Challenging Cases, COVID-19 patient care challenges.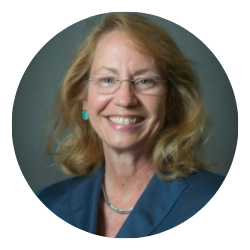 Course Director
Cynthia A. Toth, MD 
Co-Director of Duke Pediatric and Optic Nerve Center, Duke Eye Center
Joseph AC Wadsworth Professor of Ophthalmology and Professor of Biomedical Engineering
Duke University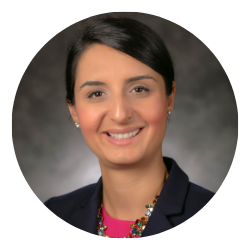 Course Co-Director
Lejla Vajzovic, MD 
Co-Director of Duke Pediatric and Optic Nerve Center, Duke Eye Center
Associate Professor of Ophthalmology
Duke University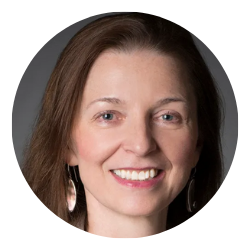 Course Co-Director
Mary Elizabeth Hartnett, MD
Director of Pediatric Retina, John A. Moran Center at the University of Utah
Distinguished Professor and Calvin S. and JeNeal N. Hatch Presidential Endowed Chair in Ophthalmology and Visual Sciences
University of Utah