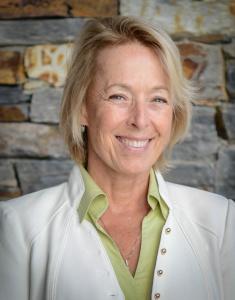 The RD Fund (Retinal Degeneration Fund) – the venture arm of the Foundation Fighting Blindness (the Foundation) aimed at rapidly driving research toward preventions, treatments, and cures for the entire spectrum of retinal degenerative diseases – announced the appointment of Adrienne Graves, PhD, as the chair of its board of directors, and Jean Bennett, MD, PhD, Catherine Bowes Rickman, PhD, and José-Alain Sahel, MD, as directors.
Bowes Rickman is a professor in the Departments of Ophthalmology and Cell Biology and the George and Geneva Boguslavsky Endowed Vision Research Chair at Duke University.
She is a translational scientist whose research efforts over two decades have been focused on the molecular/cell biology and pathobiology of age-related macular degeneration (AMD). Her work includes the creation of murine models that recapitulate many aspects of human AMD, the genetic, inflammatory, and environmental factors contributing to AMD, and the evaluation of emergent therapies for the dry form of AMD, for which there are no effective approved therapies. She currently serves on the Foundation's executive scientific advisory board, as well as the National Eye Institute Board of Scientific Counselors and the Ryan Initiative for Macular Research Executive Board. Dr. Bowes Rickman earned her PhD from the University of California, Los Angeles, and completed her postdoctoral fellowship at the Jules Stein Eye Institute.