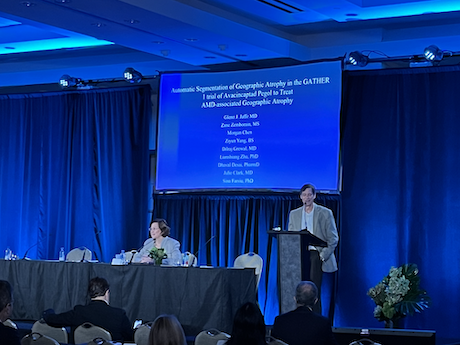 The Macula Society hosted it's 46th annual meeting in Miami, Florida, February 14-18, 2023. Five members of Duke Eye Center's Retina Faculty participated in the event by presenting on the most advanced scientific information and research in retinal vascular and macular diseases.
Glenn Jaffe, MD, Retina Ophthalmology Division Chief, is the current president of the Macula Society.
During the meeting, Duke Retina faculty member Xi Chen, MD PhD and former Duke Retina fellow, Avni Finn, MD, MBA were inducted to the Society. Membership applications are only accepted once a year, and members are selected via rigorous criteria, including extensive contribution to retinal literature.