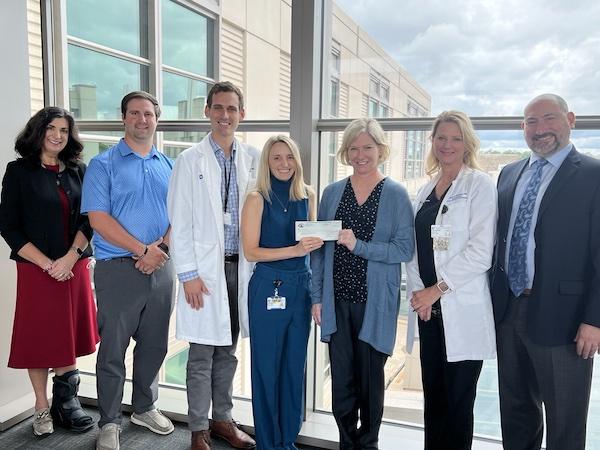 Duke Eye Center is thankful to Miracles in Sight (MiS) for their generous gift of $100,000, continuing their annual support of the Duke Cornea Fellowship Program. Ingrid Schunder, MBA, MiS president and Spencer Carmichael, MiS finance director presented the gift to Melissa Daluvoy, MD, cornea fellowship director earlier this week.   
MiS is one of the largest eye banks in the country and they continue to be a great partner to Duke Eye Center by supporting our educational programs and hosting wet labs to educate our residents, fellows and ophthalmic technician students on eye banking and the importance of eye donation.  
This gift will support fellows accepted in the Duke Cornea Fellowship Program and will contribute to salary, benefits, training, research, travel expenses and costs associated with the administration of the program.