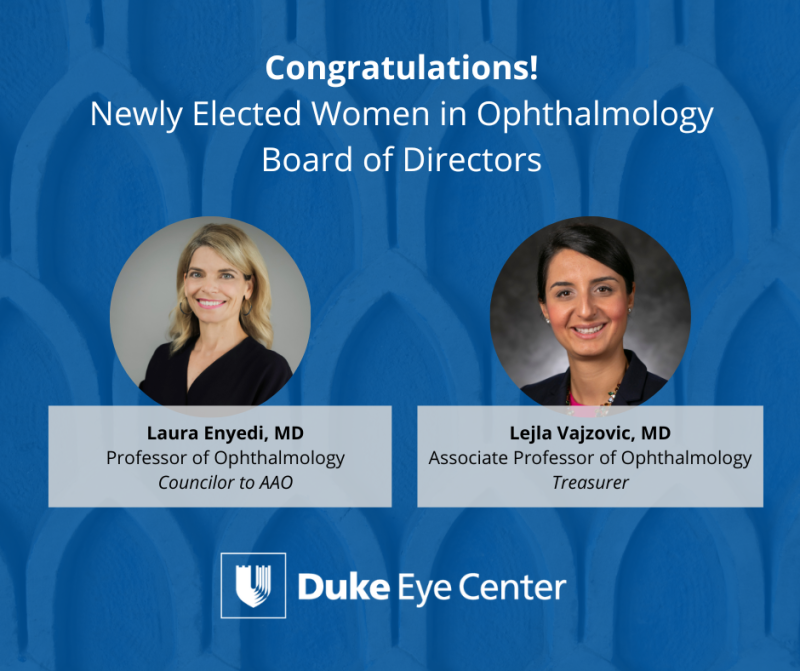 Two members of Duke Eye Faculty have been elected to serve on the 2023 Women in Ophthalmology Board of Directors. 
Laura Enyedi, MD, is an ophthalmologist specialized in pediatrics and adult strabismus. She also serves as Duke Prinicipal Investigator for the Pediatric Eye Disease Investigator Group and is currently involved in a number of clinical trials for amblyopia treatment. 
Lejla Vajzovic, MD is a vitreoretinal surgeon with expertise in adult and pediatric retinal diseases and surgery. She serves as a principal investigator for numerous national clinical trials in early to late stages of development and is also director of Duke Eye Center's Continuing Medical Education program.
We are proud of the contributions of our faculty in leadership positions across a variety of speciality and sub-specialty professional organizations.