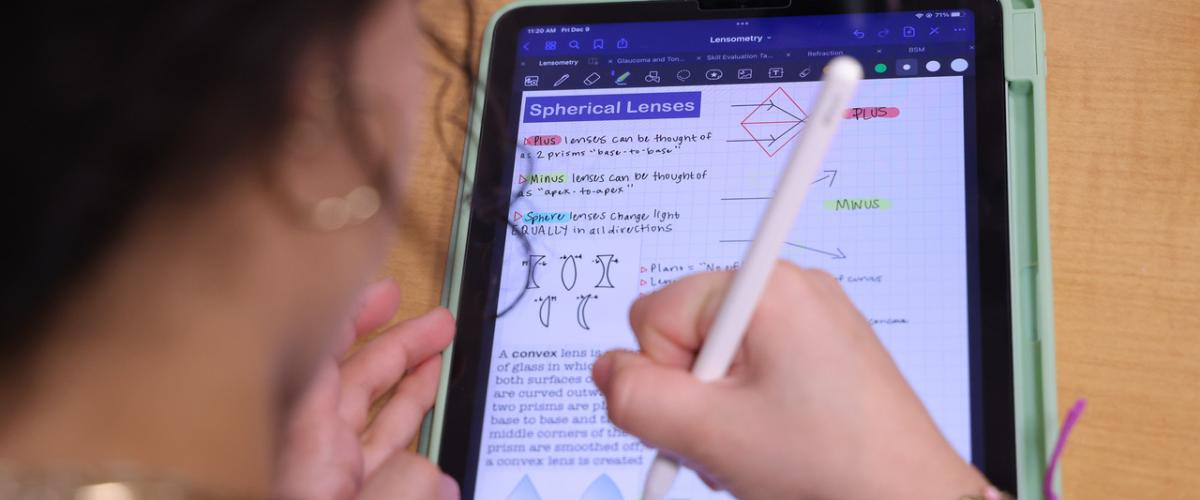 The Duke Ophthalmic Technician program is a 51-week program which begins in July of each year.   
Applications are being accepted for 2024-2025, deadline is April 15, 2024.
*We do not provide immigration sponsorship for the Ophthalmic Technician Program.*
Application Process
What you will need when submitting your application:
A copy of your high school diploma or equivalent certificate. Students applying for the program prior to receiving their high school diploma must include a letter from their counselor attesting to their impending successful graduation, and provide a copy of their diploma when received.
Official transcript(s) from all post high school education.
Completion of an academic reading and math proficiency assessment (>10 years post high school graduation)
Two letters of recommendation from previous employers or course instructors.
A 250-word essay on your reasons or motivations and desire to enter the program. 
A $50 non-refundable processing fee paid online once you submit your online application.
---
Admission process
The Admissions Committee reviews each application.
Qualified applicants are invited to participant in an interview.  
Each applicant will complete a background-check after the interview.
Upon receipt of background-check results, applicants are notified of the Admissions Committee's decision. 
Acceptance, denial, or deferred admission notifications will occur by May 31.
If accepted, you will be notified by email with a link to electronically sign a letter of intent and provided instructions to pay the $500.00 non-refundable tuition deposit online. 
Once the letter of intent is signed and the tuition deposit is paid, and completed an interview, the applicant will be notified by email of official enrollment.  The tuition deposit will be applied to first semester tuition.
Duke University does not discriminate on the basis of race, color, religion, national origin, sex, age, or disabilities in its admission policies.
Contact for more information:
919-681-9157