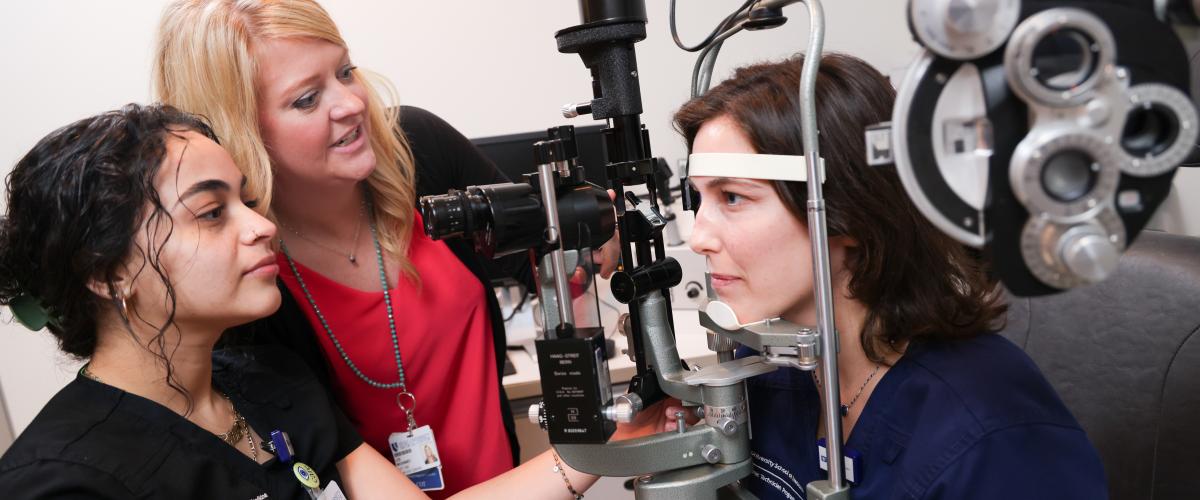 The Duke Ophthalmic Technician program provides a unique opportunity for a comprehensive classroom education and nine months of clinical rotations, completed in one year.
Lectures and Workshops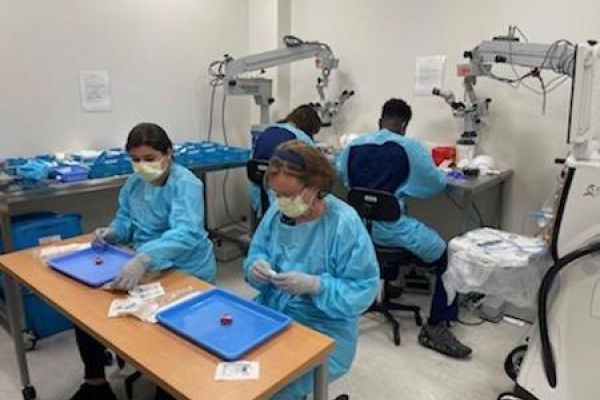 The first three months of the program include an in depth curriculum of lectures and practical workshops, such as this eye anatomy lesson in the wet lab.  
The classroom portion of the program provides students with the fundamentals to begin clinical rotations.
Clinical Rotations
In the final nine months of the program, students advance their knowledge and skills through vast clinical rotations under the guidance and supervision of seasoned ophthalmic technician staff and Duke Eye Center physicians.   
Students apply their skills and gain a greater understanding of complex ophthalmic conditions while also becoming essential and valued members of our Duke Eye Center eye care teams.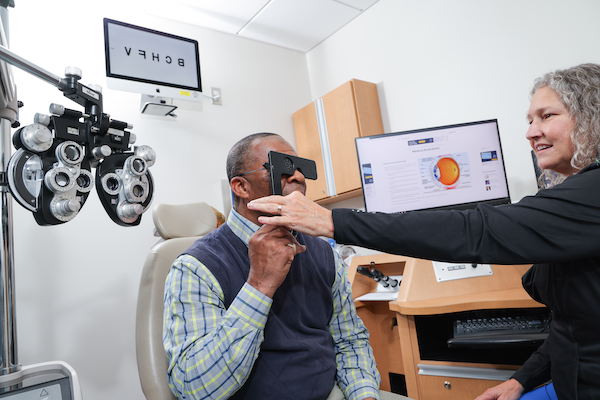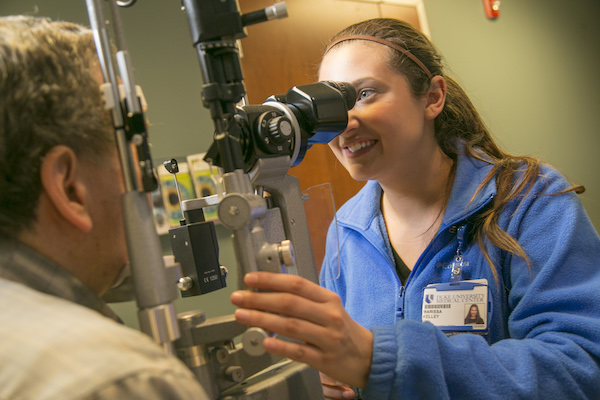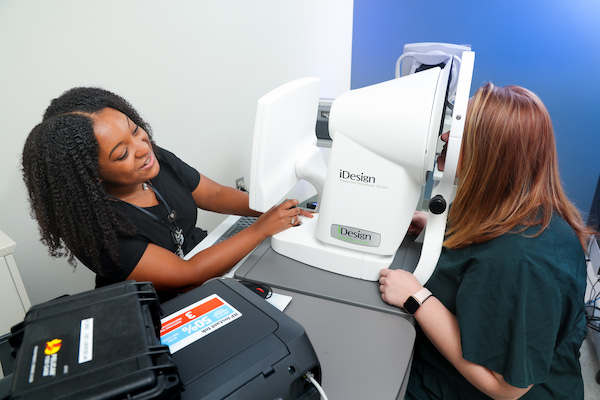 Program Completion
Upon successful completion of the Duke Ophthalmic Technician Program, graduates receive a certificate from the Duke University School of Medicine and are prepared to pass the IJCAHPO certification exam for ophthalmic technicians. 
To learn more about the program admissions, see the Duke University School of Medicine Bulletin.