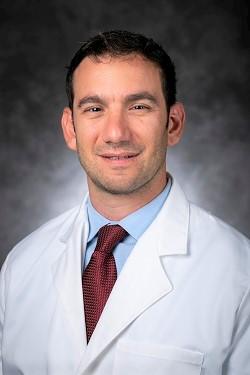 Congratulations to Duke vitreoretinal fellow Frank Brodie, MD, MBA on receiving the Ronald G. Michels Fellowship Foundation Award!
Brodie received his medical degree at The University of Pennsylvania and a concurrent MBA at The Wharton School. After Ophthalmology residency at UCSF, he completed a one-year Ophthalmic Innovation fellowship at Stanford. He is currently a Vitreoretinal fellow at Duke with a keen interest in translational research and innovation.
Ronald G. Michels Fellowship Foundation Awards are granted annually to outstanding second-year vitreoretinal fellows in training. To become eligible, candidates submit a formal application that includes thorough generic information and letters of reference. A panel of noted physicians, educators and scientists reviews and ranks the applications. These rankings are submitted to the foundation's board of directors to determine the award recipients.
Learn more from from the Ronald G. Michels Fellowship Foundation