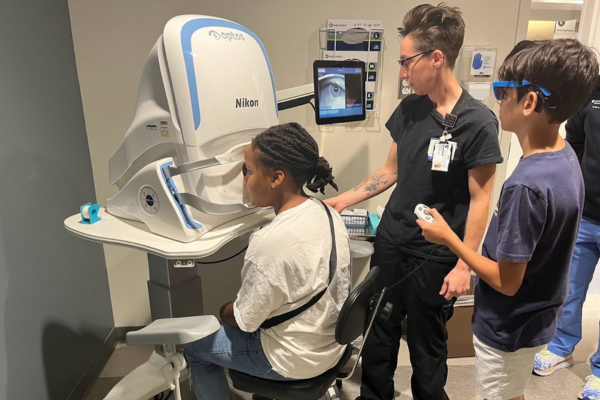 Duke Eye Center had the privilege of hosting scholars from the BOOST program earlier this month.  The scholars spent time with members of our faculty and staff to learn about ophthalmology, the eye and different career paths available in the field. 
During the visit, the scholars were able to participate in a behind the scenes tour of the Malek Research Lab, take images of the eye with ophthalmic photographers, and practice key portions of a clinical eye exam with ophthalmic technicians. 
BOOST is a multidimensional program designed to excite young people about science and inspire them to pursue careers in medicine and related fields. BOOST serves Durham Public Schools students from underrepresented communities and economically challenged families. To learn more and get involved, visit their website.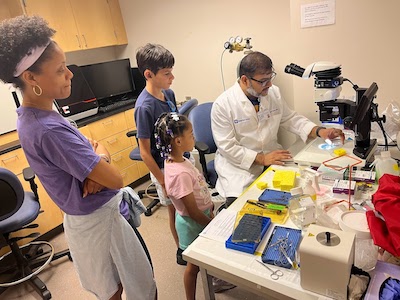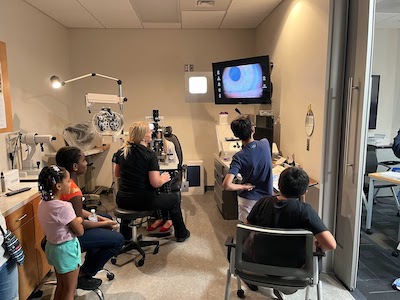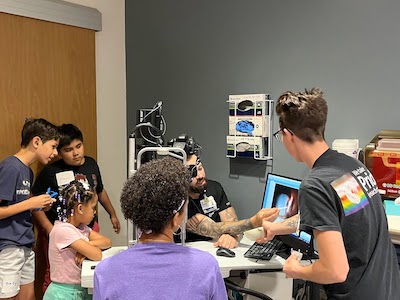 ---