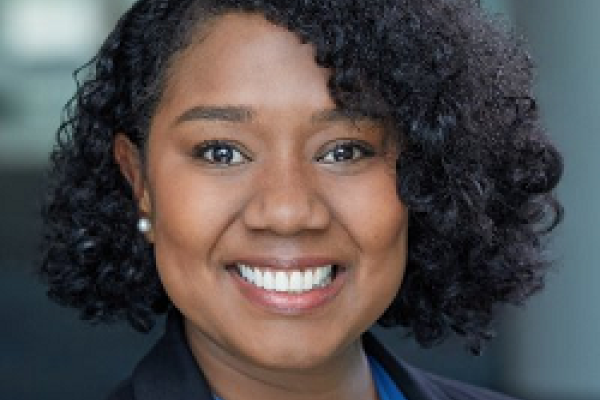 I am a first generation Afro-Latina medical student, and it was at Duke School of Medicine that I first discovered my passion for ophthalmology. Through Duke Eye Center, I was able to attend the Rabb-Venable Excellence in Ophthalmology Research program hosted by the National Medical Association (NMA) this past summer in Hawaii. This conference was one of the most inspiring events that I have experienced as a Duke medical student.
The NMA was founded in 1895 as the nation's first medical association representing African American health professionals. To this day, the NMA continues to amplify the voices of African American doctors and works to advance medicine in minority communities through improvements in education, quality of care, and medical disparity reduction. The Rabb-Venable Award for Outstanding Research, begun in 2000, is named after Dr. Maurice F. Rabb, Jr. and Dr. Howard Phillip Venable, two leading African American ophthalmologist who mentored their students in the pursuit of research and academic excellence. Today, the program is led by Dr. Mildred Olivier and Dr. Eydie Miller-Ellis, who are dedicated to furthering the mission of the program. Every year, they select medical students, residents, and fellows to present original research and attend an immersive experience for awardees.
At the conference, Dr. Olivier, Dr. Miller-Ellis, and the some of the diverse Rabb-Venable shared advice on being active participants in our medical school experience and overcoming obstacles during clinical years. The program included lectures and workshops on practical matters that are not often covered in medicine's core curriculum, such as discussions of NEI available funding, what goes into grant selection, and successful grant writing. My personal favorite workshop was the intensive public speaking training, which gave us time to practice poster and podium presentations and interviewing skills. The program culminated with attendees' poster and podium sessions and award presentations.
Both the NMA and the Rabb-Venable Excellence Research program are platforms where minority students and physicians can seek out professional development, mentorship, and empowerment. I hope this is only the beginning of a long career as Rabb-Venable alumni. It was amazing to be in rooms full of physicians who shared similar backgrounds with the hopeful medical students in attendance, many of us the first in our families to follow this path. I strongly encourage all medical students interested in ophthalmology, residents, and fellows who identify as Black or African American, Latinx, or Native American to submit their abstracts for consideration to attend the August 2020 conference in Atlanta (www.rabbvenable.org). This year will the conference's 20th anniversary, and we encourage all past participants to return to be a part of the celebration!
---