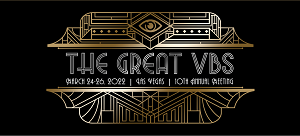 Duke Ophthalmology faculty and trainees presented at The Vit-Buckle Society  Annual Meeting in Las Vegas March 24 – 26, 2022.  VBS provides an open forum that mentors developing vitreoretinal surgeons, nurtures innovative surgical technologies and therapeutic approaches for retinal diseases, and fosters best practices. This meeting engage the spectrum of retina physicians, from fellows through seasoned attendings, with the goal of making vitreoretinal interventions safer and more effective.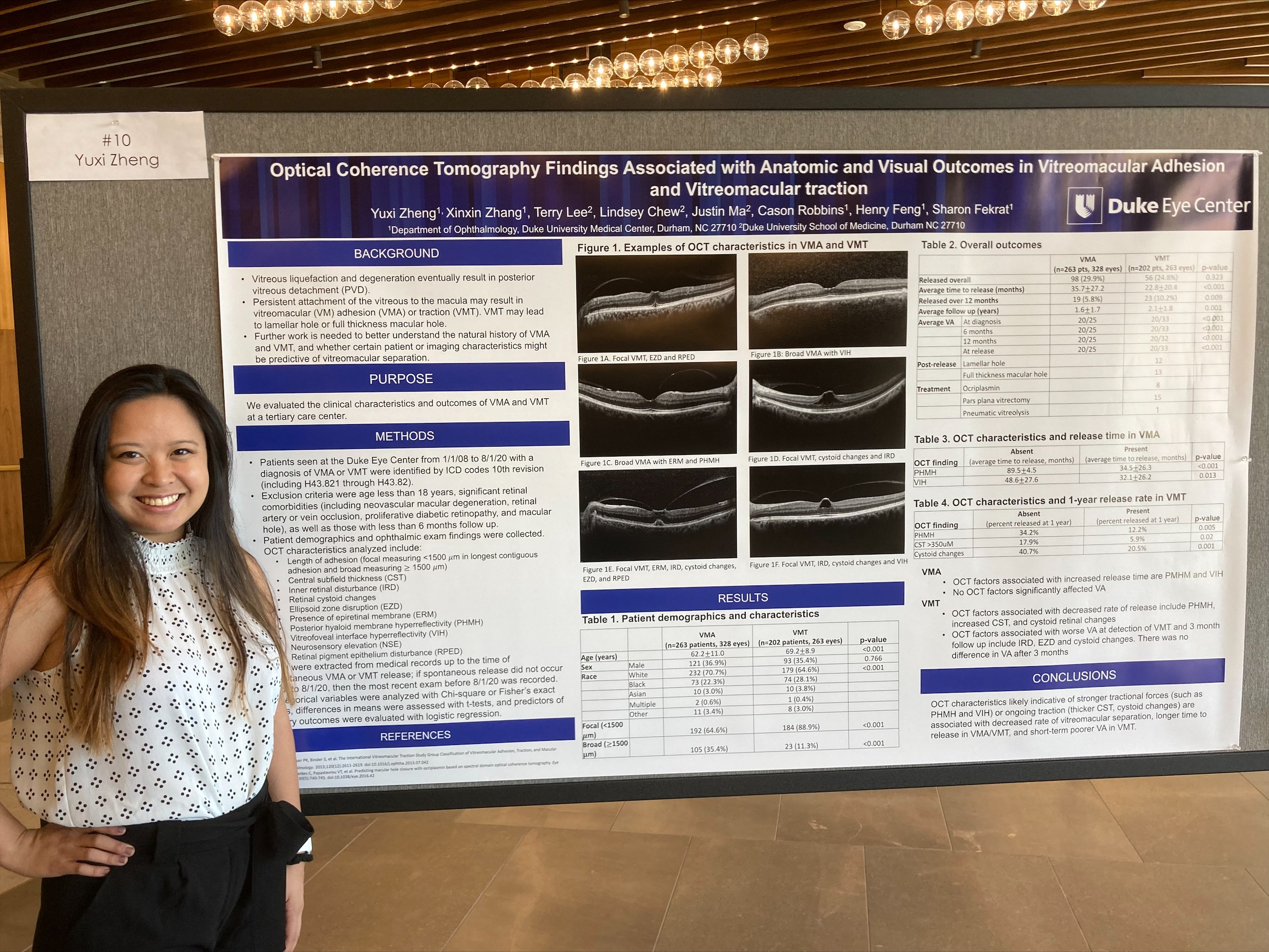 Duke Ophthalmology resident Yuxi Zheng MD won the BullDogger Award for her poster titled "Optical coherence tomography findings associated with anatomic and visual outcomes in vitreomacular adhesion and vitreomacular traction."  Coauthors include Duke medical students Terry Lee, Lindsey Chew, and Justin Ma as well as co-residents Xinxin (Steph) Zhang MD and Cason Robbins MD, vitreoretinal fellow Henry Feng MD and retina faculty and mentor Sharon Fekrat MD. Zheng was awarded the prestigious Vit-Buckle Society Academic Grant.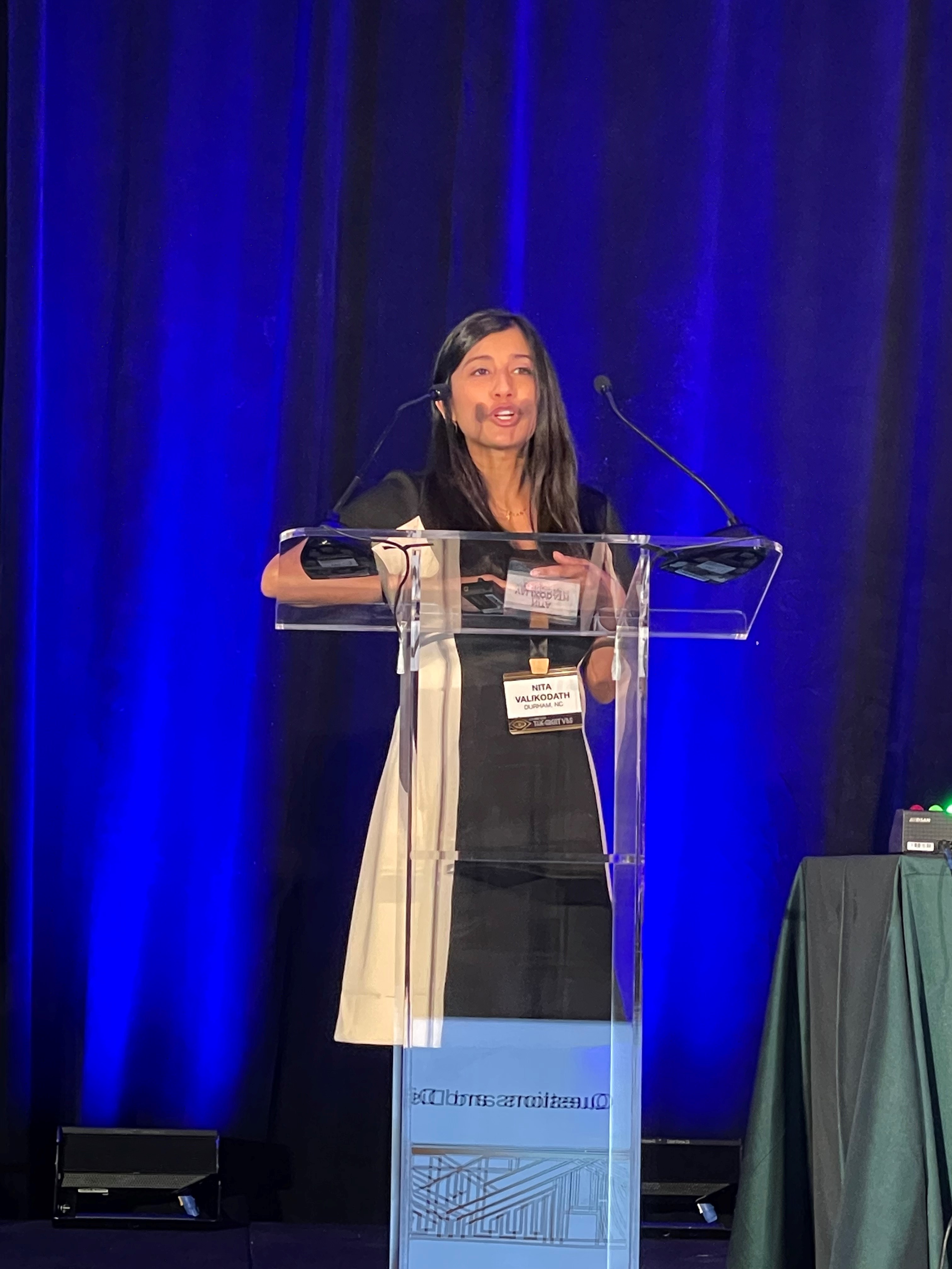 Duke retina fellows Grant Justin, MD and Nita Valikodath, MD's videos were selected among the top 20 entries for the VBS Fellows Foray 2022 Surgical Video competition. Valikodath was in the top 8 and presented her case at Fellow's Foray.
Duke Faculty Presenters 
Dilraj Grewal, MD - Intraoperative OCT is Necessary
Lejla Vajzovic, MD, FASRS - To Close or Not to Close: That is the Question