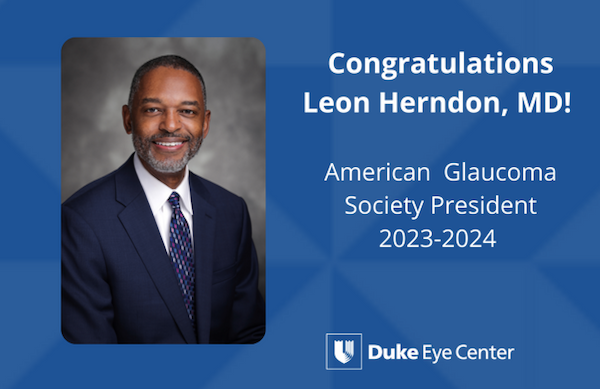 Leon Herndon, MD, professor of ophthalmology and glaucoma division chief was named President of the American Glaucoma Society (AGS) for 2023-2024 at the conclusion of the annual meeting held March 2-5 in Austin, Texas. Herndon has been an active member of AGS, previously serving in various leadership roles, on the board of directors, and most recently vice president from 2022-2023.
During AGS, several Duke Eye Center glaucoma faculty members, fellows, and trainees participated in the scientific sessions by leading workshops and lectures, participating in panel discussions, and delivering paper and poster presentations. 
Each year during AGS, the annual Duke Glaucoma Fellowship alumni luncheon is held to reconnect with alumni and colleagues.