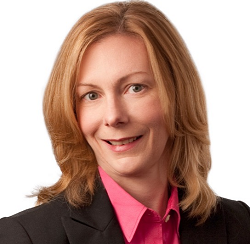 Join is in welcoming Melissa Barbor, OD to the Duke Department of Ophthalmology.
Barbor has extensive experience in ocular disease treatment and management, emergent ophthalmic care and anterior segment post-surgical care. Most recently she was the senior optometrist in a robust glaucoma and primary care practice in Bladen County, North Carolina. Prior to that she practiced in a busy cornea, cataract and glaucoma practice in Washington, DC. She received her doctorate from the Pennsylvania College of Optometry, where she graduated with honors.
She has served as an investigator for numerous clinical trials in glaucoma, cataract and dry eye disease. She has been a consultant to Novartis Pharma Canada for Canadian based clinical research in retinal disease.  She has also contributed as an instructor to the Georgetown University Ophthalmic Medical Personnel Training Program.
Her passion in patient care is to educate her patients on their disease process and treatment. She strives to communicate in a way that provides her patients with a true understanding of their eye condition. She believes that treating and managing eye disease is a team effort between the patient and health care provider and the best outcomes will be achieved with patient collaboration and understanding. In order to learn how to provide more effective care to different patient populations, she is currently pursuing a master's degree in public health at George Washington University.
She relocated to North Carolina from Washington, DC in 2019.  She has a daughter in her senior year of college.  Travel, hiking and antique hunting are her favorite activities outside of the office.