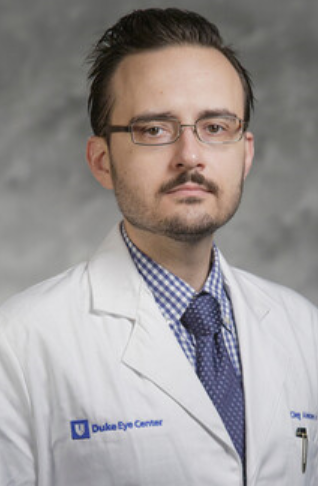 Join us in welcoming Oleg Aleskeev, MD, PhD to the Department of Ophthalmology!
Dr. Aleskeev's clinical focus is on inherited retinal degenerations, including conditions like retinitis pigmentosa, Stargardt disease, macular pattern dystrophies, syndromic retinal degenerations, and mimickers like autoimmune and iatrogenic retinopathies. Patients have access to advanced diagnostic modalities, including electrophysiology testing, various types of perimetry testing, specialized retinal imaging, as well as genetic testing.
He received his MD and PhD in Pennsylvania from Drexel University then completed Residency at UNC Chapel Hill. He went on to complete double fellowship training in Medical Retina and Inherited Retinal Degenerations at the Duke Eye Center and is now a faculty member.