One-of-a-kind database created at Duke helps researchers to conduct large-scale, complex diagnostic studies using artificial intelligence (AI) and deep learning models
When asked what inspired him to develop the Duke Ophthalmic Registry — what is believed to be the nation's largest single-institution multimodal database of ophthalmic records — Felipe Medeiros, MD, PhD, responded by simply saying, "meaningful research requires big data."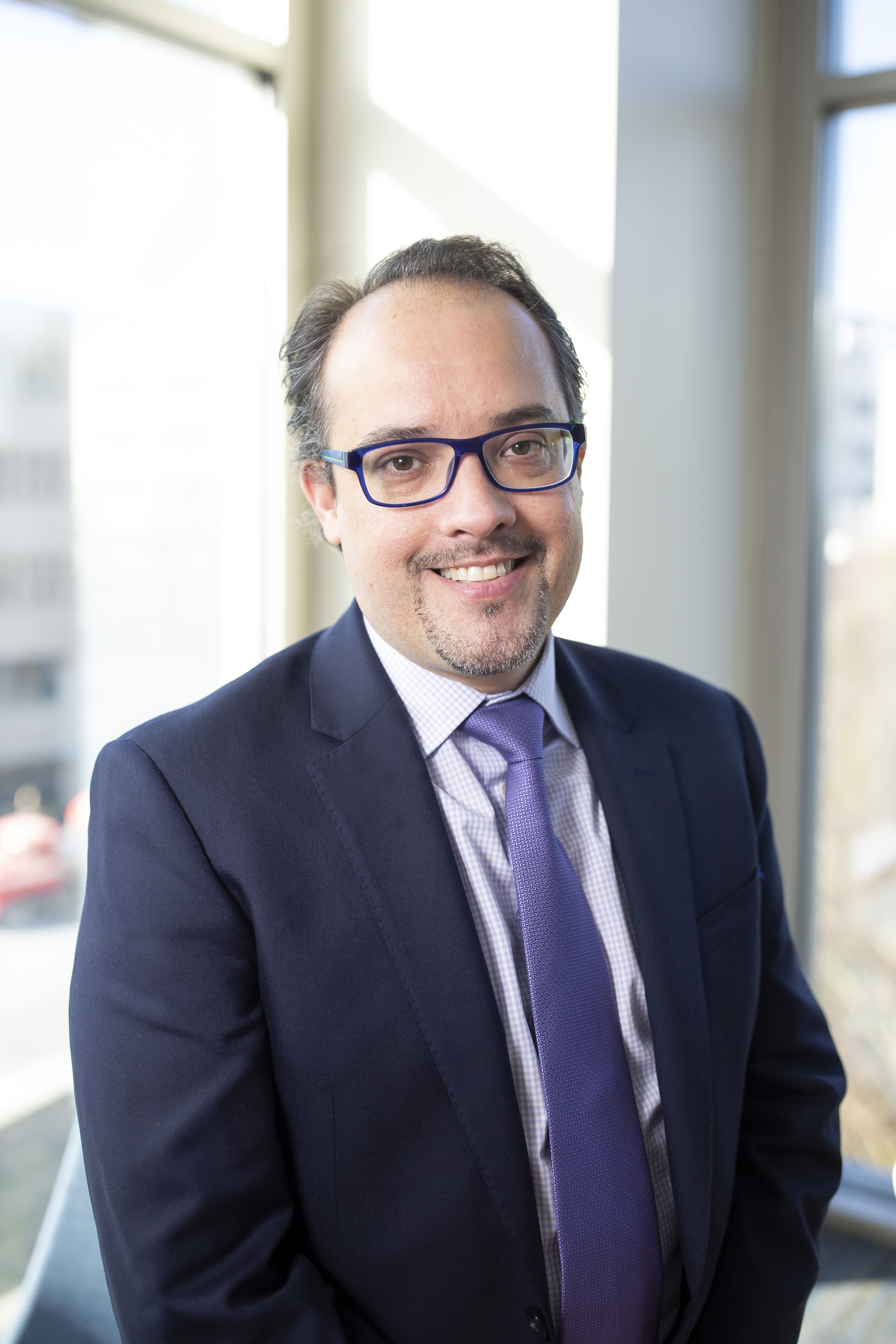 Medeiros, Joseph A.C. Wadsworth professor of ophthalmology, and one of the Top 5 Glaucoma Researchers in the World according to the Annals of Library and Information Studies, along with research scientist, Alessandro Jammal, MD, PhD, have spent the last four years building the database. 
To complete the task, the team took on the Herculean effort of collecting and organizing the data from multiple sources including MaestroCare, Duke's unified electronic medical record and clinical care application, images from Duke's network of Optical Coherence Tomography (OCT) machines and the raw data stored in the Humphrey Field Analyzers and other machines. The result is a comprehensive, one-of-a-kind database that consists of clinical data and imaging which enables researchers to conduct large-scale, complex diagnostic studies using artificial intelligence (AI) and deep learning models.  
However, Medeiros' team did not stop there, they have also linked the imaging and functional data to patient visits at other clinics in the Duke Health System. This has allowed them to complete a broad range of studies. For example, they have been able to investigate blood pressure control based on more than 157,000 clinical visits and have linked this to the progression of glaucoma in certain patients.1 
While the Registry was developed in Medeiros' lab for the purpose of advancing glaucoma research, and it has been instrumental in helping to gain a greater understanding of the risk factors and prognosis for glaucoma among large populations, it also offers the opportunity to perform work on other fields such as the outcomes and treatments of macular degeneration and diabetic retinopathy. "With the proper funding to support its further utilization, the Duke Ophthalmic Registry has the potential to dramatically impact several other areas of study and clinical practices such as retina and cornea research," says Medeiros. 
Ever-evolving the Duke Ophthalmic Registry  
Clinical records of 400,000+ patients with many different conditions 
Over 2.5 million OCT images 
Over 500,000 visual fields Over 145 million discrete lab results 
22 Publications using the data in the Duke Ophthalmic Registry to date 
The Registry has been funded through grants awarded to Medeiros — supporting his groundbreaking work in glaucoma research. Still, additional resources are needed to enable the ongoing development of the database and to allow other physicians complete access to the data.  
"We hope that one day very soon the database will be available to our colleagues in other specialties, further enhancing their research and ultimately providing them with a resource that helps to address important clinical questions related to complex ophthalmic diseases," stated Medeiros.