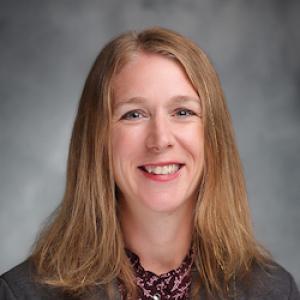 Director of Finance
Oversight of  
clinical and academic finances, purchases and budgeting 

Duke Ophthalmic Technician program 
CME group who coordinate and host events throughout the year 

Clinical trial finances working closely with the team and Drs. Lad and Toth 
I started at the eye center September 2021 (little over a year ago) but have been at Duke for more than 20 years.  I have worked at duke centrally, PDC with Cathy Thompson, and centrally in School of Medicine which gives me many resources at Duke. 
Key accomplishments: 
Revamped the Duke Ophthalmic Technician program.  Online application and worked hard with our Marketing group to boost class size.  We have 9 students now which I am told we haven't had in over 5 years.   

Put various controls in place to effectively capture dollars (medical director timesheet checks, entrance mask reimbursement, OT monitoring) Pushed for dollars to recognize efforts (Retina injection reimbursement for OR, Photography reimbursement for OR) 

Updated internal processes surrounding budget creation to better capture activity 
I love working at Duke Eye Center.  The administration team has been so great to work with and taught me so much.  Without their efforts I wouldn't have been able to accomplish the above.  I enjoy coming to work and love getting to see the faculty on the occasions I bump into them at Main.