The Duke Global Ophthalmology Program will enable broader global efforts, and most importantly, help reduce avoidable blindness and human suffering.
Advancing research, education, and access to eye care across the globe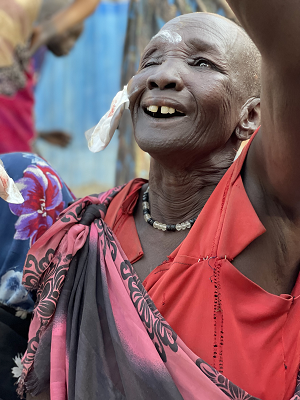 The Duke University Department of Ophthalmology has reached beyond borders for decades to offer urgently needed comprehensive and specialty ophthalmic care to people throughout the world.  Teams spend days or weeks in-country, providing screenings, medical and surgical care, and follow-up. Collaborations with partners during these missions often lead to global research opportunities and the ability to improve future patient care. 
At least 2.2 billion people worldwide have vision impairment or blindness. With access to modern eye care, vision loss could be treated or prevented in at least 1 billion of those people. The world faces considerable challenges in eye care, including inequalities in the coverage and quality of prevention, treatment, and rehabilitation services; a shortage of trained eye care providers; and poor integration of eye care services into health systems, according to the World Health Organization (WHO).   
To address eye care issues across the globe, our clinicians and scientists have traveled to underserved countries to help those in need primarily on an ad hoc basis, leveraging their own international connections. Now, Duke Ophthalmology is formalizing the Global Ophthalmology program, creating a comprehensive strategic plan, and building the infrastructure that will enable us to broaden our global efforts in the following ways:   
Help more people around the world get the sight-saving care they need, preventing blindness and vision loss.  
Train international eye care professionals in modern surgical techniques and treatment approaches to perform sight-saving care. 
Expand research collaborations across the globe. 
Implement teleophthalmology programs using artificial intelligence. 
Build and expand eye care services in health systems to create dedicated facilities where treatments can take place. 
Most importantly, this work will help reduce avoidable blindness and human suffering.  
Thank you for the opportunity to share our vision for this program with you. 
"We have had remarkable effect without a formal program: Imagine the impact we'll be able to make globally with a robust supporting infrastructure and a focused strategic plan. The Global Ophthalmology program will enable us to work creatively and efficiently, so we can build strong international partnerships to improve eye health and vision for people throughout the world." 

– Edward G. Buckley, MD, Chair, Duke Department of Ophthalmology